Inspections you trust, results you rely upon.
Call 248-229-0945 or 833-4-INSPECT Today!
The best inspectors always help you Know the Home Before You Buy™
What makes us different?
At Home Fax™ Inspections, we believe every home buyer, seller, & investor deserves high quality results at an affordable price.
Each home inspection includes:
Our 100% Satisfaction Guarantee, or your money back

24 Hour Report Turnaround Time*

FREE Environmental Records & Flood Hazards Report

Bonded | Licensed | Insured inspectors

BBB Accredited A+ Rating Service, integrity & honesty

Comprehensive, Diligent & thorough Inspections

Preliminary & Post Record Checks & Background Research

Online Scheduling & Payment Tools

Product customization to fit almost any needs

Fast, fun & Friendly service and

Our innovative reporting design, model & concept with:

Effective & Consistent Communication

Easy to Understand observations & recommendations

Low, medium & high impact ratings instead of misunderstood language, helping you understand what's important now & later

Summary recommendations & graphs

Reference Charts, diagrams & Labels

high quality photos

A clean presentation, creating a shorter report

with Results that tell you a story about the home, preparing you with confidence, peace of mind & Return on Investment.
local Home Inspection Rates Oakland, Macomb, Wayne County, MI
Non-local Home Inspection Rates Livingston, Lenawee, Genesee, St. Clair, Monroe, Lapeer & Washtenaw County, Michigan.
Rates are based on the location & square footage of the home. Whether you need a residential home inspection, seller's inspection, commercial inspection, pre-listing inspection, or any other real estate information service, look no further than Home Fax™ Inspections!
(833) 4-INSPECT | (248) 229-0945 | HomeFaxinspect@gmail.com
Plus, our coverage area extends further
Even more, with client reviews like these, why look anywhere else for your home inspection?
Home Fax™ Inspections Example Reports
Residential & commercial Michigan home inspection services, including: sellers inspections, light commercial inspections, walk-through consultations & more.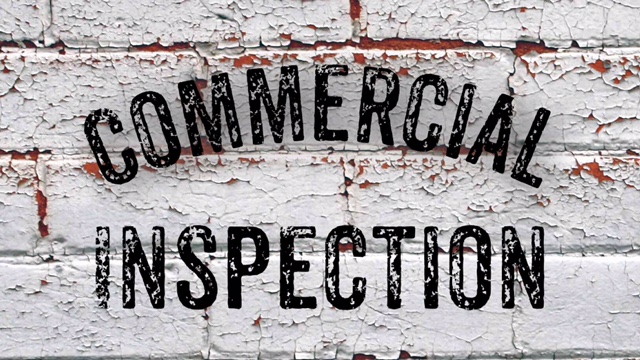 Commercial Inspection Example Report
The closest thing to an ASTM E2018 without being one, featuring extravagant details, extensive research, Phase 1 environmental records*, professional supplemental records, and our high quality inspections at an effective, affordable price for Light Commercial Investors and Buyers.
What do buyer & seller home inspections include?
A 1,400 point inspection, with so many areas inspected - and exceeded compared to most other inspectors and inspections you'll find - they are impossible to all list!
Structure & Foundation Systems & Components: including foundation, structure, exterior, floors, walls, ceilings, and basements/crawl spaces, beams, girders, joists, columns and everything in between!
Exterior of Structure: including gutters, downspouts, flashing and water control; vegetation, siding, grading, draining, entryway doors, decks, steps, eaves, driveways, steps, handrails, decks, and a representative number of windows
Roof: including roof coverings, roof drainage systems, material, flashing, skylights, and chimney
Plumbing: including interior water supply and distribution system, interior drain waste and vent system, hot water system, fuel storage and distribution system.
Electrical: including service entrance conductors, service equipment, main distribution panels, voltage ratings, installed ceiling fans, lighting fixtures, switches and receptacles, GFCI outlets, branch wiring systems, and smoke detectors
Heating & Cooling: including furnaces, air conditioning units, permanently installed heating systems and controls, chimney, heat distribution system including fans, pumps and ducts, automatic safety controls, and operation of the central air conditioning systems and distribution.
Interior: including walls, ceilings, floors, water supply and drainage, bedrooms, bathrooms, living rooms, kitchens, appliances, and a representative number of cabinets, doors, and windows
Insulation & Ventilation: including insulation vapor barriers, ventilation of attic and foundation, kitchen, bathroom, and laundry venting systems, as well as the operation of any readily accessible attic ventilation fans (temperature permitting)
The best inspectors always help you
Know the Home Before You Buy™
Bonded | Licensed | Insured | BBB Accredited | cPI® NACHI17110128
Call 248-229-0945 to schedule your inspection today
discounted buyers inspections with the purchase of any sellers inspection, no matter the location!
,*Any such inclusions that overlap with typical Phase One Environmental Assessments performed or provided to the client by Home Fax™ Inspections shall not substitute a typical Phase One Environmental Assessment or be considered all-inclusive in nature. It is always recommended that the client have a Phase One Environmental Assessment (ASTM E1527) completed by a third party, independent from the inspection.
Your inspector services the local coverage areas of Oakland County, Macomb County & Wayne County as well as the non-local coverage areas, including St. Clair, Lapeer, Genesee, Livingston, Washtenaw, Lenawee & Monroe County.
(833) 4-INSPECT | (248) 229-0945 | HomeFaxinspect@gmail.com